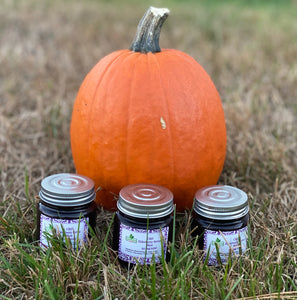 Our CBD infused Black Elderberry Syrup is just what the doctor ordered!  Black Elderberry is known to stimulate the immune system and reduce the duration and severity of your next cold or flu by decreasing congestion and increasing sweating, which helps your body rid itself of infection.  Antioxidant properties of black elderberry help protect cells from oxidative damage that can lead to cancer, according to Purdue University. A compound in elderberry, called ursolic acid, may help regulate blood sugar and discourage fat storage, according to a laboratory animal study published in the November 2011 issue of the "Journal of Medicinal Food."
Our Black Elderberry syrup is made with freshly pressed organic elderberry juice, locally sourced raw honey, and fresh spices creating a natural immune-boosting super shot!
| | |
| --- | --- |
| CBD Content | 50mg per bottle ~ 2 ounce |
| Calories | ## per bottle |
| Ingredients | Black Elderberries, Ginger, Cinnamon, Cloves, and Local Raw Honey |
*

If you have an autoimmune disease, such as rheumatoid arthritis or lupus, ask your doctor before taking elderberry, as it may stimulate the immune system.